Chronic headaches or jaw, ear, and facial pain may be a result of temporomandibular joint (TMJ) disorder. Located just in front of the ears, these joints are some of the most heavily used in the body and are easily thrown out of alignment or irritated.
Living with TMJ disorder can be painful. Fortunately, there are several treatment options that can help alleviate discomfort and reduce the risk of future problems. At their Laurel, MS, practice, Drs. Chadwick James Harris and Robert Brent Culpepper provide TMJ disorder treatment to alleviate uncomfortable symptoms and allow patients to enjoy an improved quality of life. For over 40 years, our practice has been serving individuals and families in our community. We are proud to offer CareCredit® financing to help our patients afford out-of-pocket costs.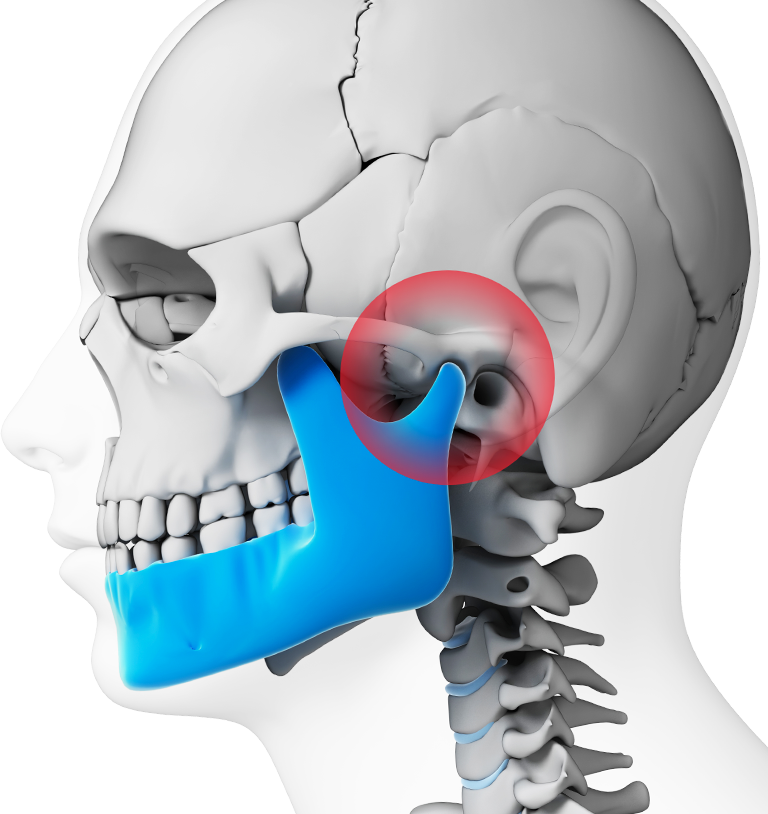 How to Tell if TMJ Disorder Is Affecting You
Because this condition can have such a wide range of symptoms, it is often easy to overlook. Some of the most common effects include:
Jaw pain
Clicking or popping when opening or closing your mouth
Bruxism or grinding your teeth
Earaches
Tinnitus
Orofacial pain
Headaches
Dental pain
Neck, back, or shoulder pain
Tingling in the extremities
If you suspect that you have TMJ disorder, bring it up with your doctor during your next appointment. They can determine what the root cause of your symptoms are.
Treatment Options Available at Our Practice
At Harris Dental Clinic, we believe in a conservative approach to treatment and typically recommend non-invasive therapies. Common TMJ disorder treatments at our practice include:
Oral appliance therapy: This custom mouth guard protects the teeth from clenching or grinding. It can also guide the lower jaw into a more favorable position.
Medications: Certain drugs can alleviate the effects of TMJ disorder, including analgesics, muscle relaxants, anti-inflammatories, and anti-anxiety medications.
BOTOX®: Though treatment widely recognized as a cosmetic solution for fine lines and wrinkles, BOTOX has been used for medical purposes for decades. An injection into the affected jaw muscle can reduce overactive muscle activity for up to four months.
In addition to these treatments, our doctors can teach patients facial relaxation exercises, which can reduce clenching and subsequently eliminate stress and tension around the jaw joints. We can also discuss behavioral changes that can significantly reduce your symptoms and help you enjoy life again.
We understand that each individual is unique. Therefore, every treatment plan will be tailored to the specific needs of the patient.
Benefits of Seeking Treatment
The goal of TMJ disorder treatment is to realign the jaw and minimize or completely eliminate symptoms. Ideally, patients will be able to enjoy:
More restful sleep
Fuller range of motion in the jaw
Enhanced concentration
The ability to eat a larger variety of foods
Improved stress management
Although TMJ disorder is not as severe as periodontal disease or other more immediate health problems, it can seriously undermine your overall quality of life in the long-term.
Relieve Jaw Pain and Teeth Grinding
If you are frustrated by unexplained jaw pain, it may be worth your time to talk to a dentist. To learn more about TMJ disorder treatment or any of the other services we provide, contact us at (601) 649-3344.